IZSAM has implemented EU funded cooperation projects through the External Aid Programme and in collaboration with the Directorate-General for Health and Consumers (DG SANCO), under the European Commission's strategy "Better Training for Safer Food". Since 2007, the Institute has been a training provider of DG SANCO of the European Commission and every year it carries out courses for official veterinarians of the competent national authorities of Member, candidate and third countries. In 2011, the Institute received the award the first project of the European Commission for implementing distance-learning modules within the "Better Training for Safer Food" programme. The IZSAM becomes the primary provider of eLearning for European Public Veterinary Health, in collaboration with a qualified European partnership.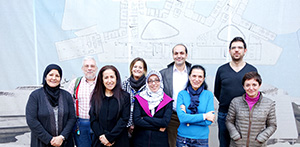 IZSAM is recognised by the European Union as one of the instruments for technical assistance to EU candidate countries, through Twinning projects, set up in 1998 to support Central and Eastern European countries in the process of adapting to EU standards. The Institute has a direct relationship with DG SANTE of the European Commission, the European Food Safety Authority (EFSA) and the Joint Research Centre of the European Commission (Ispra).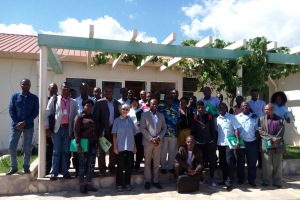 The IZSAM shares the Twinning philosophy and this has led over time to raise even more the level of trust that the European Union places in the Institute and its constant project activity.
Since the second half of the '90s, the Institute has cooperated with the Eastern countries, the former Soviet Union and especially the Balkan area, signing scientific collaboration agreements with specific institutions. IZSAM can boast a consolidated collaboration with all 27 countries of the European Union.
Other news

On Wednesday, 8 September 2021, a press conference was held in Teramo, to illustrate the ongoing and new scientific collaborations between IZSAM and Tunisia to face present and future emergencies in a OneHealth perspective.

---

Wasfi Fares from the Pasteur Institute and Awatef El Moussi from the Charles-Nicolle Hospital of Tunisia have been trained at the Institute to improve the sequencing capacity and bioinformatic analysis of Tunisia's public health laboratories.

---

The Director General of IZSAM, Nicola D'Alterio, went to Bari on Thursday 29 July 2021, on an institutional visit to the Mediterranean Agronomic Institute (IAM) in Bari. The occasion was useful to meet the Albanian ministerial delegation, led by the Minister of Agriculture, Milva Ekonomi.

---